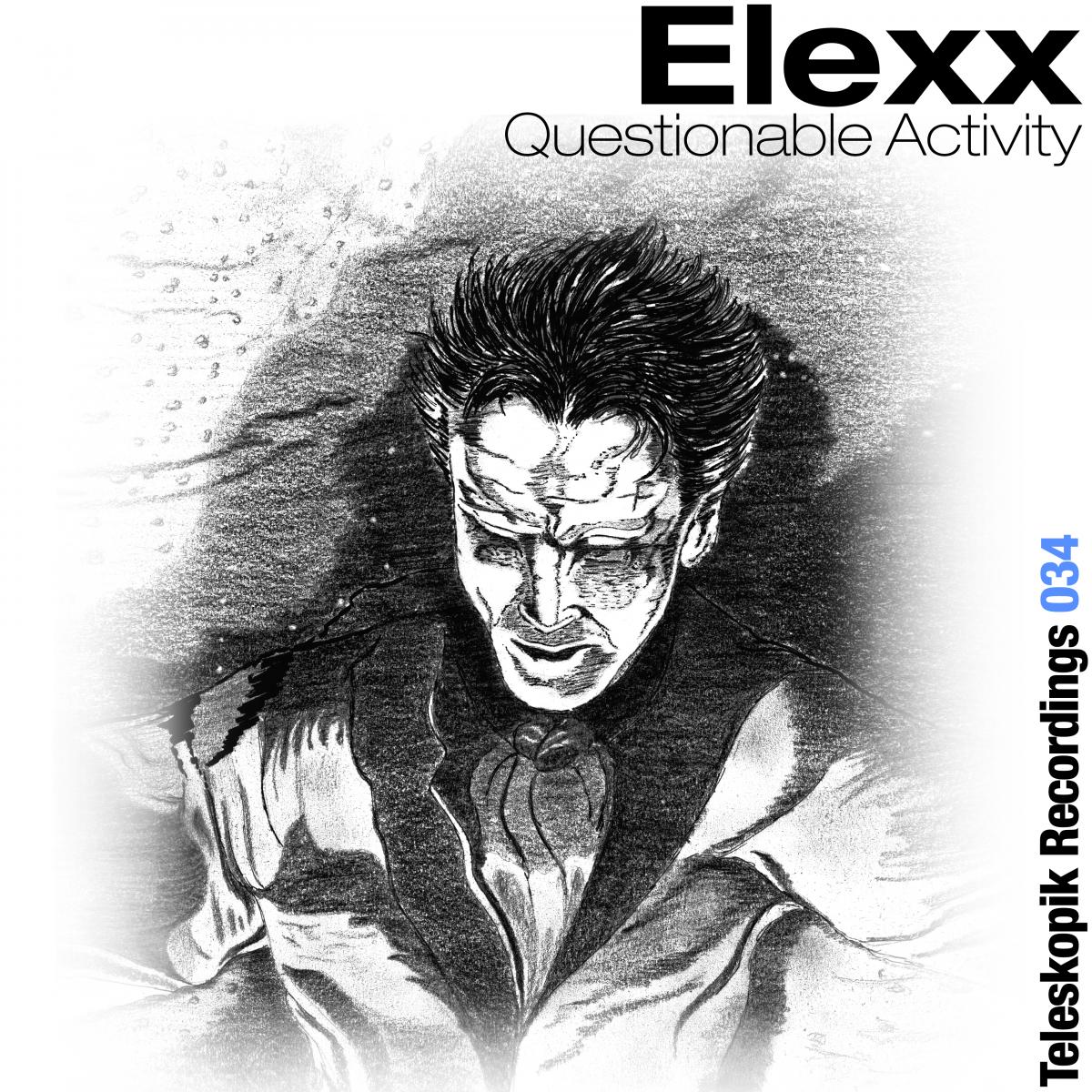 Teleskopik Recordings is back with a brand new 2017 release from French artist Elexx. "Questionable Activity" is a dark minimal electro track, full of rich analog sounds and pulsating TR-808 rhythms, reminiscent of 80s break-beat records.
Feedback
Ohhh sii! Fantastic!
Marco Piangiamore (Bush Records / Mudra Audio / Trapez)
Nice electro feel.
Goldfox (Kristof Claes / Studio Brussels Radio / Café D'Anvers / Decadance)
I love this !!
The Timewriter (Plastic City / Mole Listening Pearls)
Nice tune, thank you.
Atapy (Bedrock / Get Physical Music)
Love this tune.
DJ Rasco (Selecta Breaks Rcs / Re:connect)
Dope tune ... will play!
Jody Barr (Portable Minds, London)
Interesting track.
Noir (Noir Music / NM2 / Klimaks Records)
Perfect timing for Miami.
Christian Martin (Dirtybird)
Sounds ace!
Mathias Schober (Compost Radio - Germany)
Rad electro workout.
Nick Collings (George FM, Auckland, NZ)
Cool acid-flavoured sound texture here.
Ivo Solachki (Radio Nova, Sofia, Bulgaria)
Great track, got my full support.
Craig Bailey (Ministry of Sound)
Dope beat! I love the crazy vocals!
DJ Le-Roy (Goes, Netherlands)